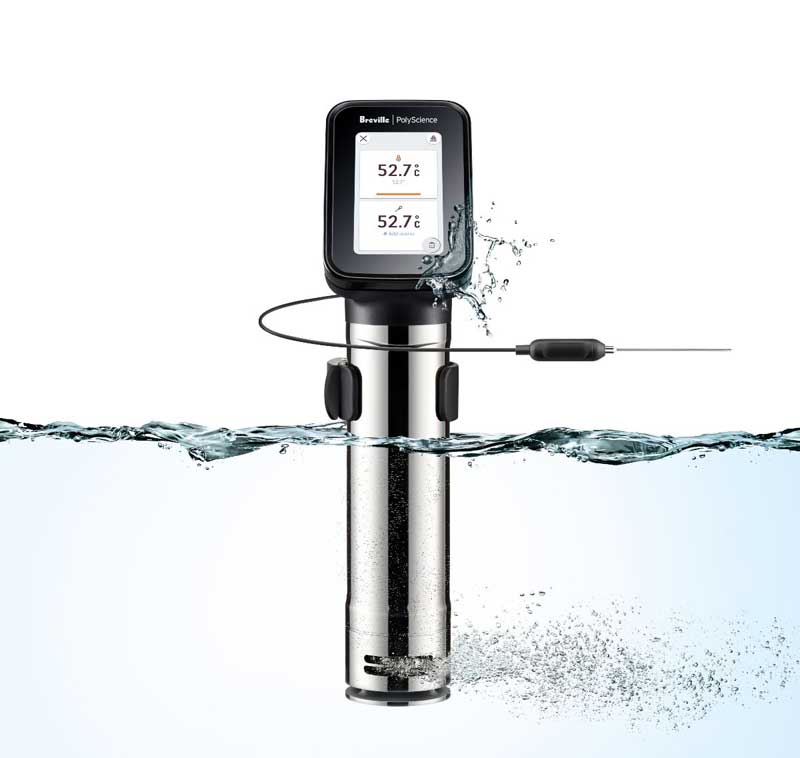 New Generation Professional sous vide.
While immersion circulators have become incredibly popular for professional and home cooks alike, there hasn't been much technological innovation in the marketplace in recent years… until now.
The HydroPro PLUS new generation of professional sous vide immersion circulators feature Sous Vide Toolbox, an intuitive on-board guided cooking experience that simplifies sous vide cooking by using scientific algorithms to calculate time to temperature and pasteurization for a vast range of foods.
The HydroPro Plus comes with a temperature probe for the ultimate precision cooking experience. The food probe that allows you to monitor the core temperature of your food, and it also enables you to speed up sous vide by having a bath temperature that is slightly above the target goal temperature. The probe will let you know when you've reached temperature so that you can remove your food from the temperature controlled bath.
The HydroPro Plus comes in a neat canvas bag at a very affordable price.
There are too many features to list here, but you can download a brochure with specifications. The Breville Polyscience HydroPro Plus won the Red Dot Design Award; a prestigious award known worldwide for recognizing quality and excellent design.